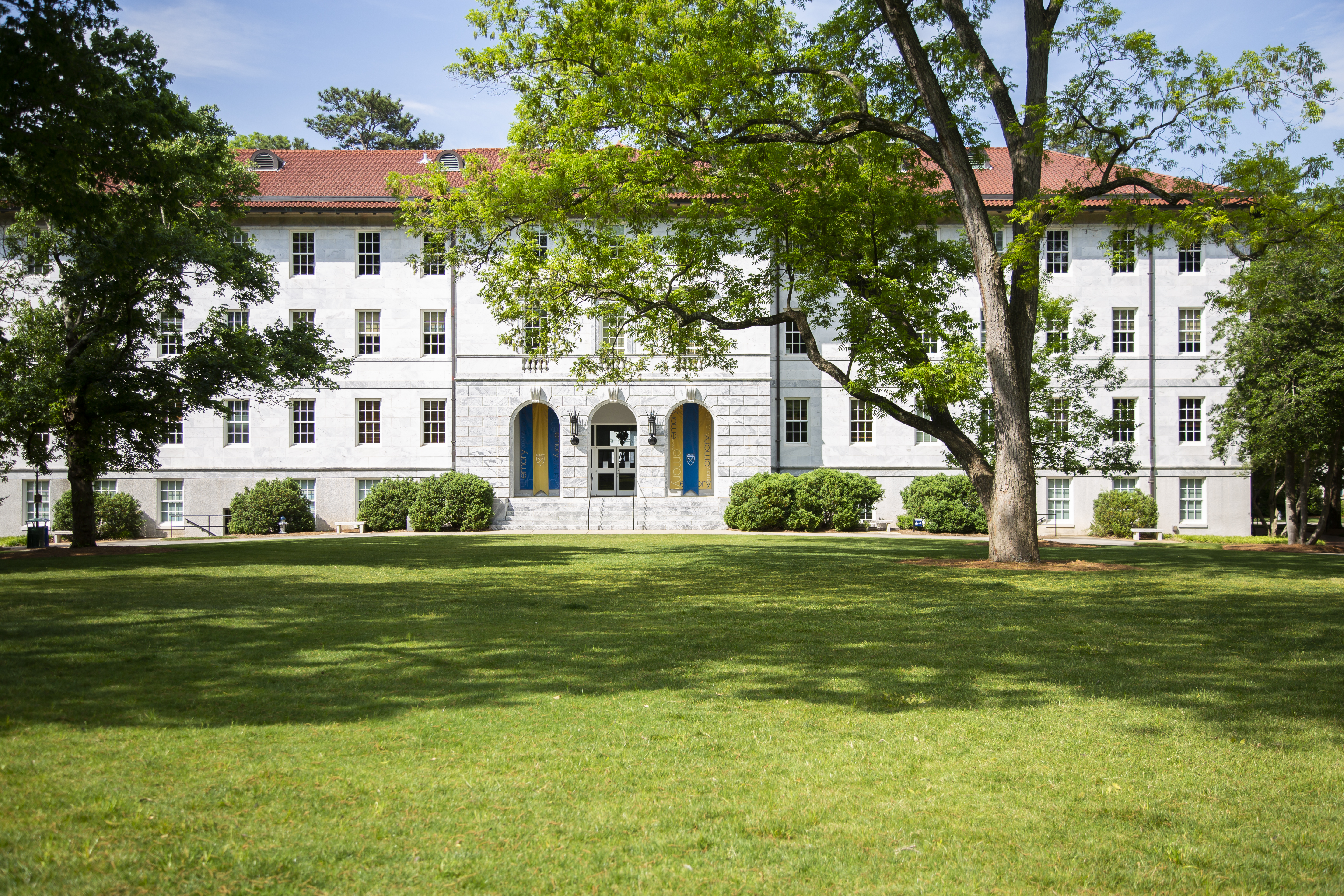 Title IX
---
If you would like to file a report of sexual misconduct, please click the file a report button above. You will be redirected to an online reporting form. The Department of Title IX will receive your form upon submission and will contact you to discuss resources, supportive measures, and the complaint process.
Emory University is committed to maintaining an environment that is free of unlawful harassment and does not discriminate on the basis of sex within its educational programs and activities.
Thus, in accordance with federal law and its commitment to a fair and open campus environment, Emory cannot and will not tolerate discrimination against or harassment of any individual or group based upon race, sex, color, religion, ethnic, or national origin, genetic information, age, disability, sexual orientation, gender identity, gender expression, veteran's status, or any factor that is a prohibited consideration under applicable law. The university recognizes its responsibility to increase awareness of sex discrimination, prevent its occurrence, and diligently investigate reports of misconduct.
Title IX Prohibited Conduct
Title IX of the Educational Amendments of 1972 protects people from sex discrimination in educational programs and activities at institutions that receive federal financial assistance. The Title IX prohibition on sex discrimination is not limited to sexual harassment and violence. 
Inquiries concerning application of Title IX may be made to the Office for Civil Rights in addition to or instead of such other campus and non-campus resources. Emory fosters a safe learning and working environment that supports academic and professional growth of students, staff, and faculty and does not tolerate sexual harassment, including violence in its community and is obligated to address incidents of which it has notice. 
Sexual misconduct is a form of sex discrimination that is prohibited under federal law and the Emory University Sex and Gender-Based Harassment and Discrimination Policy (Policy 8.2). Sexual misconduct can occur in many forms, including, but not limited to, sexual harassment, domestic violence, intimate partner violence, sexual assault, stalking, and gender-based bullying. 
All members of the Emory University community are required to promptly report incidents of sexual harassment and discrimination to the University Title IX Coordinator and the Deputy Title IX Coordinator, or other mandatory reporters in order to invoke the university's Title IX process. Reports may be made in a written or verbal format. 
Remedies and Accommodations
The university can provide remedies and accommodations after a sexual misconduct report has been filed. Accommodations are non-disciplinary, nonpunitive, individualized services, accommodations, and other assistance that the university offers and may put in place, as appropriate, as reasonably available and without fee or charge, after receiving notice of possible Title IX misconduct or other prohibited conduct.
Through the University Title IX Coordinator or their designee, the university will work with all students affected by sexual misconduct to ensure their safety and promote their well-being. Sometimes this assistance will take the form of appropriate accommodations intended to support and provide relief.
Students may request accommodations even in cases where an investigation is not undertaken or either party has declined to participate in the university disciplinary proceeding or the criminal process. The university will evaluate any request for accommodations in light of the circumstances and information available at the time of the request.
Remedies and accommodations may include but are not limited to:
Counseling services
Extensions of time on course-related adjustments
Modifications of work for university employment
Modifications of class schedules
Safety escorts
Restrictions on contact between the parties
Moving a student's residence
A student who has experienced sexual misconduct may also be entitled to obtain remedies under applicable law, such as an order of protection. The university, and with support of the Emory Police Department, can assist students in contacting law enforcement or legal service organizations to learn about these remedies.
Please use this form to report incidents of sex discrimination or harassment that occur on campus or in the local community. This includes sexual assault, sexual misconduct, domestic or dating violence or misconduct, and stalking. Emory encourages individuals to report these incidents. Reporting allows for easier and faster access to services and support to those affected as well as allows Emory to respond.

Submissions can be made by individuals within and outside the Emory University community. This form is not a formal complaint of discrimination or harassment as defined by the United State's Department of Education.

This form should not be used to report emergencies. If you are currently in a situation where immediate medical, police, or other emergency assistance is required, then please dial 911 or call the Emory Police Department (EPD) at 404.727.6111.

Resources can be found on the university's Sexual Misconduct Resources page.

In all cases, Emory will handle information in a sensitive manner and will endeavor to protect the privacy of individuals to the extent it can do so consistent with its obligations to respond to reports of sexual misconduct, sexual harassment, and sex discrimination. You may use this form to make an anonymous report; however, this may limit Emory's ability to follow up on the information or provide supportive measures. Because of its obligation to provide services and/or respond to instances of discrimination and/or harassment, Emory cannot guarantee that the information contained in this report can be maintained strictly confidential.

If you have questions about completing this form, please contact the Department of Title IX at: titleix@emory.edu.
Federal regulations and university policy protect against retaliation directed at any individual who files a complaint or is involved in the adjudicatory process in good faith or participates in an investigation of a complaint. A complaint of retaliation may be initiated with the Title IX coordinator for students and Title IX coordinator for faculty and staff for any retaliatory actions resulting from the filing of a complaint under the Sex and Gender-Based Harassment and Discrimination Policy (Policy 8.2). Retaliation is adjudicated under the guidelines of the Sex and Gender-Based Harassment and Discrimination Policy.